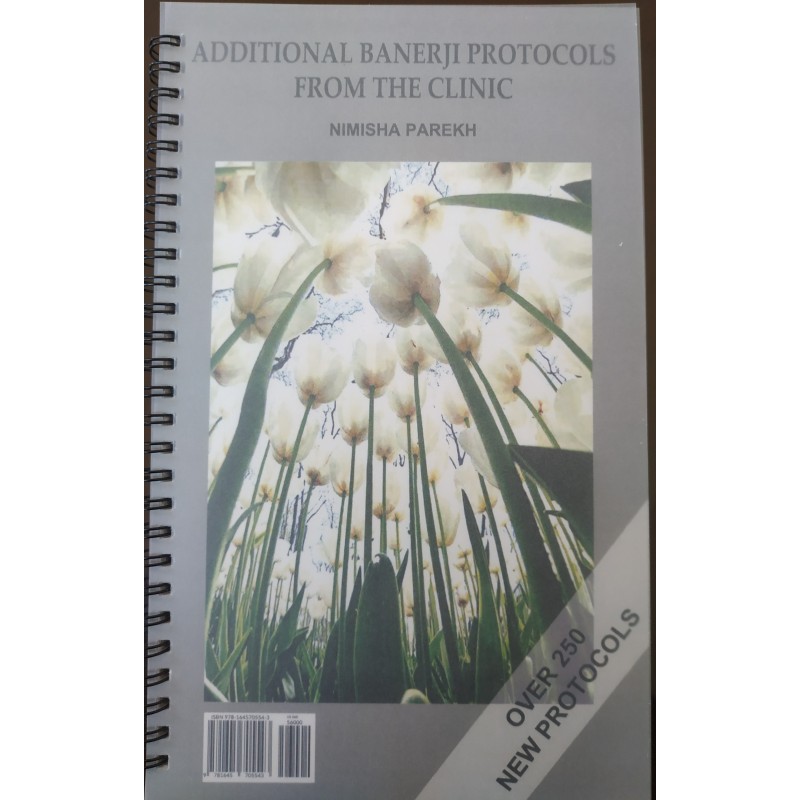  
Additional Banerji Protocols from the Clinic
These are additional Banerji Protocols which have been put together from the author's experience at the Banerji Clinic in Kolkata over the years. These clinic protocols are not listed in the original Banerji Protocols book. The book is in alphabetical order and references the Protocols listed in original Banerji Protocols book. To be used alongside The Banerji Protocols book.Please see sample page.

Security policy - We do not store credit card details. Payments are processed using SSL security.

Delivery policy - Orders are shipped within 1-2 working days. Webinars can be downloaded immediately after payment.

Return policy - Goods once ordered cannot be returned.