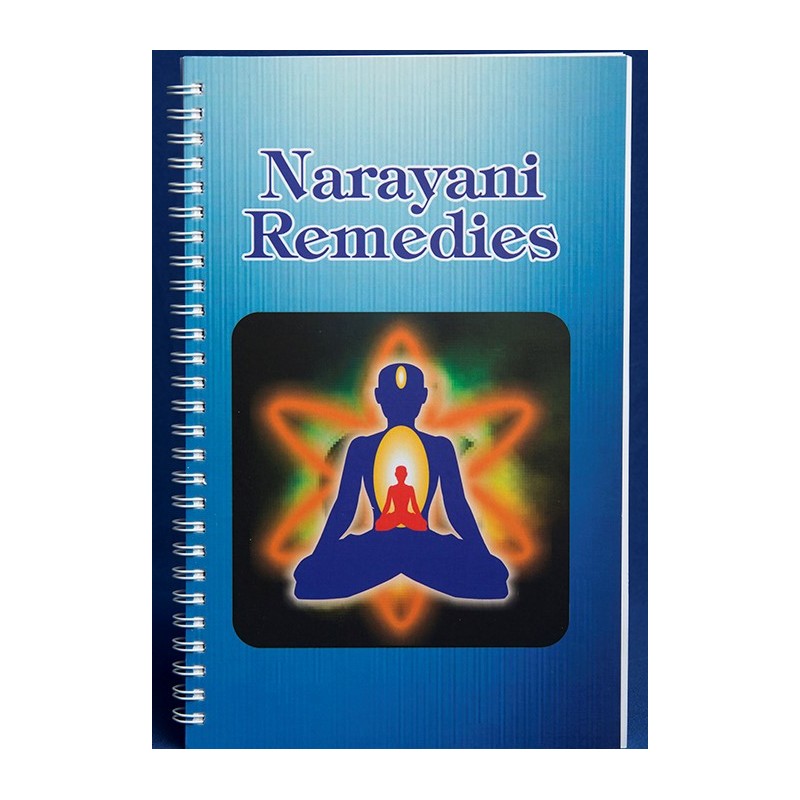  
Narayani Remedies with Addendum
This is the new version of an easy-to-read condensed guide to the remedies. Also included is information on the Chakras, Gems, Meridiens, Crystal, Omkar, Five Elements and Cranial Nerves in the Narayani range.The addendum contains new remedies which work very well on their own and alongside the Narayani combinations.

Security policy - We do not store credit card details. Payments are processed using SSL security.

Delivery policy - Orders are shipped within 1-2 working days. Webinars can be downloaded immediately after payment.

Return policy - Goods once ordered cannot be returned.