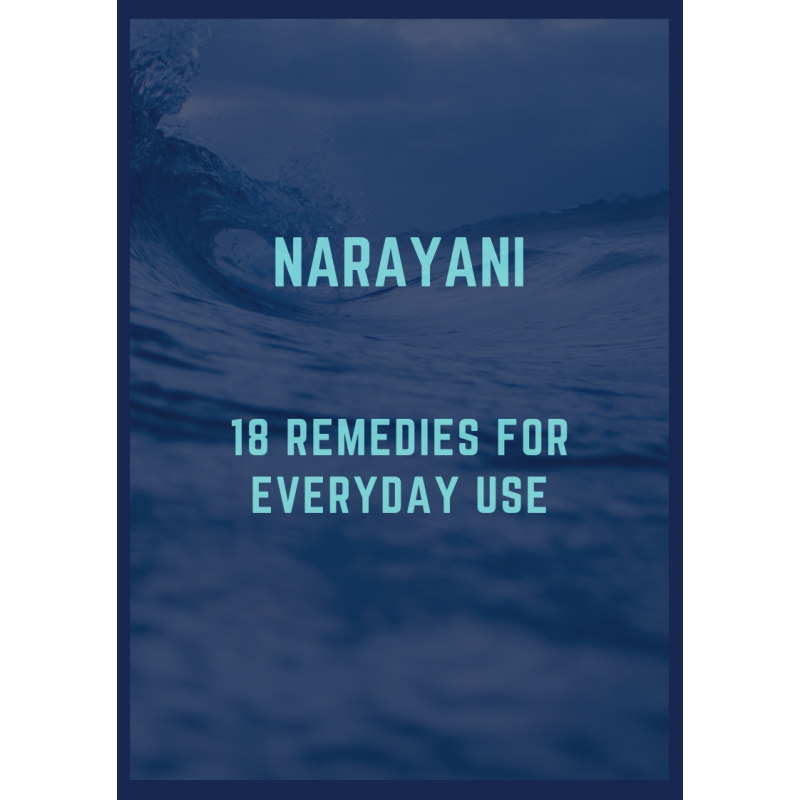  
Narayani - 18 Remedies for Everyday Use
Narayani 18 remedies for everyday use
Using Narayani Combination Remedies for everyday ailments
More and more people are becoming aware of the toxicity of using medicines on a regular basis.  Are you one of them?  Then, you have come to the right place!
This course is the first of its kind in that is has made it very simple for the beginner to use homeopathy as it introduces complex or combination remedies for everyday ailments.  This takes out the need for deciding which remedy to give for what. These remedies have been around for over 50 years and work very well. They are known as the Narayani Remedies as they were put together by a homeopath known as Swami Narayani. 

Security policy - We do not store credit card details. Payments are processed using SSL security.

Delivery policy - Orders are shipped within 1-2 working days. Webinars can be downloaded immediately after payment.

Return policy - Goods once ordered cannot be returned.
You will learn about 18 remedies that are useful for various acutes such as injuries, coughs and colds, Flu, digestive problems to name a few.  We know you will find it very useful.
We have kept this course short (35 minutes) and easy to follow.  We will be offering detailed courses to anyone who is interested in learning about these Narayani combinations. 
Includes an audio presentation with slides.