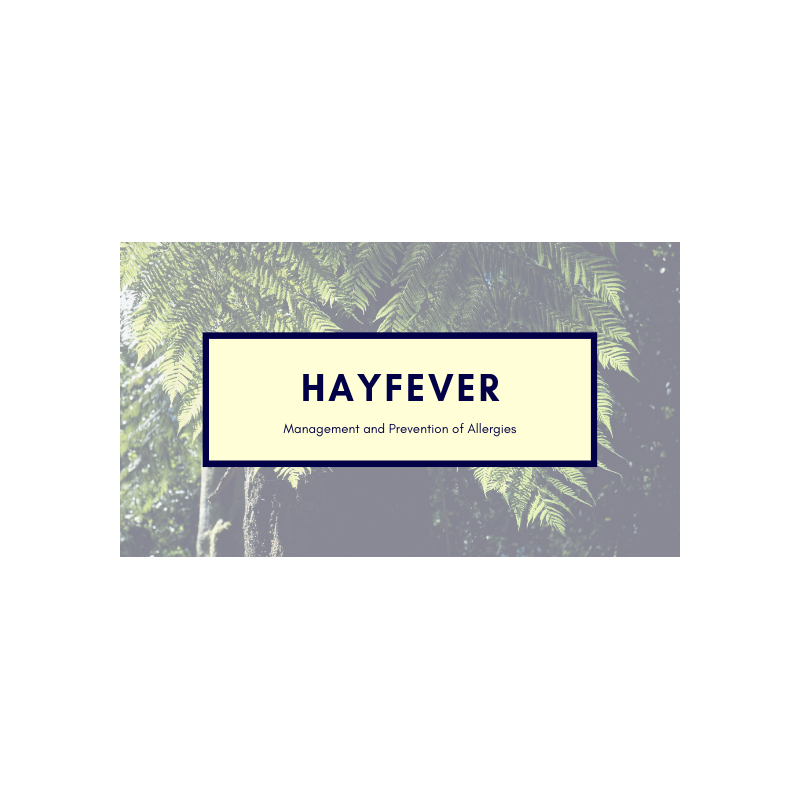  
MANAGEMENT AND PREVENTION OF HAYFEVER AND OTHER ALLERGIES
Though this course is timely in terms of Hay Fever and how to manage it naturally, you will also learn about how to deal with other allergies that affect your life.
We will look at how to deal with the acute symptoms that present during allergies as well as reduction and prevention of these over time
 The programme is a complete one as it addresses  the disturbance in the terrain and looks at building up the immune system. This can be used for non-seasonal allergies such as cold, pets, dust etc as well and this is covered in the course.
The course is presented as a video with clear slides that can be downloaded. The material has been kept simple for anyone to start using immediately for themselves or their family and friends.

Security policy - We do not store credit card details. Payments are processed using SSL security.

Delivery policy - Orders are shipped within 1-2 working days. Webinars can be downloaded immediately after payment.

Return policy - Goods once ordered cannot be returned.